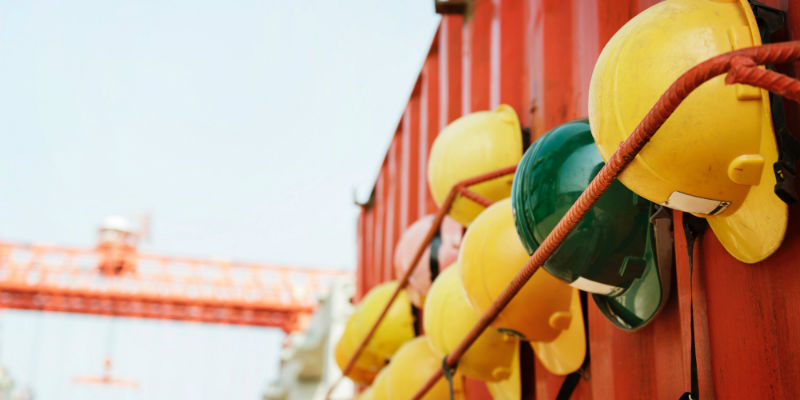 With the official first day of spring having just passed earlier this week, we will soon be approaching the start of the construction and building season in Ontario.
If you are a construction site manager, general contractor, sub-contractor or a builder, it's likely that you will be using these last few weeks of potential snowfall to start planning your projects for the year.
These plans will include making sure that you hit deliverables and project deadlines, as well as considering ways you can reduce costs to maximize your profits. Did you know that powering your construction site with propane can help you do just that?
What is propane?
Propane is a truly incredible fuel source with a number of environmental, economic and energy benefits, and that's why it is becoming increasingly popular for residential homes, businesses and construction sites across Ontario.
A derivative of the natural gas and oil refining process, propane is abundantly available in Canada and has many applications from residential to industrial to automotive.
Propane is a safe, non-toxic, clean-burning fuel that is a great source of energy. With a lower carbon content than oil, gasoline, diesel, kerosene and ethanol, propane gas contains significantly less greenhouse gas emissions per productivity unit compared to other fuels.
Propane has a tiny carbon footprint and is highly efficient, meaning your construction business can market itself as environmentally-friendly.
How can propane be used on the construction site?
Propane is the ideal energy source at construction sites, due to its portability and flexibility. Not only is it cost-effective and environmentally-friendly, but it can be used as an energy source for a wide range of appliances on your construction site.
In its liquid form, propane is 270 times more compact than it is in its gas form - allowing for easy storage and transportation. In a business as mobile as construction, the versatility of propane makes it ideal for transportation to and from a construction site.
Not only that, but with propane your business is not at the mercy of a public utility - allowing you to control your own timing.
Propane has a variety of uses on the construction site. Budget Propane Ontario has listed just a few of those uses here:
powering vehicles, such as forklift trucks or cranes (most vehicles can be converted to run on propane for less than $2,000);
a cheaper energy source to heat your entire construction site;
a cost-effective energy source to power your appliances;
powering furnaces and portable generators;
used to dry out floors, walls and ceilings;
concrete curing;
and much more.
Is propane safe on the construction site?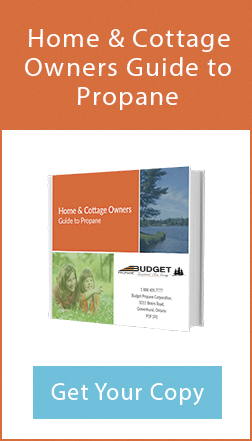 Propane is naturally a very safe energy source. In fact, propane tanks are 20 times more puncture resistant than tanks filled with ethanol, methanol or gasoline, and its source of ignition is much higher (940 degrees fahrenheit) than other energy sources.
Despite this, as with any energy source, a busy construction site should take certain measures to ensure propane tanks remain undamaged. If you'd like to learn more about propane safety on the construction site, stay tuned for our next blog where we will be giving tips on how to avoid any potential issues while working on a construction project.
Budget Propane Ontario offers a full range of professional propane services to meet your needs during new construction projects - want to learn more? Contact our team of experts today, we'd be more than happy to talk more about what we do and how we can benefit your business.