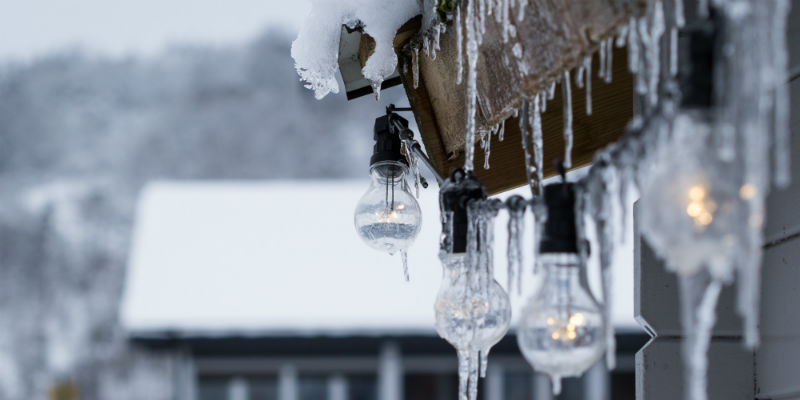 Winter is a beautiful time of the year, and a season in which us Ontarians can enjoy outdoor activities such as skiing, snowmobiling, snowboarding and snow shoeing. However, with freezing temperatures and snow storms aplenty, it's crucial that you have a sufficient supply of propane to power your home and appliances.
Here at Budget Propane Ontario we want to make sure your winter, and home, is as fun, enjoyable, cozy and comfortable as it can possibly be. That's why we have created a list of five tips that will ensure propane keeps you warm this coming season.
1 - Check your tank levels regularly
Canadian weather is unpredictable. That means it's important to check your propane levels regularly to ensure you have enough power to get you through bad, or even dangerous, weather.
To make sure you are able to power your appliances through snowstorms, we advise that your tanks levels should always stay above 25 per cent.
2 - Have a backup power source
Has your home ever had a power cut? Electric-based appliances are unreliable and a simple power outage could mean your home has no power or heating for a few hours or even days.
A propane generator is a great back up plan for when your propane supply runs out or your home's electricity goes down after a power cut. A propane generator will ensure your home has power and heating even if your electricity goes out during a bad storm.
Propane is a reliable source of power in unpredictable weather and will keep your home comfortable and cosy, even if your electric power cuts out.
3 - Arrange your delivery ahead of time
Winter is a busy time of the year for propane delivery, and dangerous conditions on the road can sometimes mean delivery is delayed. Making sure you book your propane delivery well in advance of it running out will ensure you have enough propane to last you through any bad storms.
By using Budget Propane's Tank Monitor, we will be alerted when your propane levels are low and we will then come and refill your tanks to ensure you have a frequent supply of propane.
4 - Clear snow away from your tank
For safety reasons, during the winter you should ensure that snow is always cleared away from your tanks as well as any lines or valves. This helps to prevent the chance of carbon monoxide leaking into your home, or piles of heavy snow and ice damaging your tank.
Gently push snow aside with a broom or brush, and resist the use of a shovel. Using a shovel to clear snow away could result in your tank being damaged.
5 - Make sure your appliances are running efficiently
Before the start of the winter season, you should have a qualified technician inspect both your home's appliances and your propane system to ensure that everything is running efficiently. An efficient system will allow you to save money, become more efficient and avoid unexpected repairs during the middle of the season.
By following these tips, you will ensure that your home is warm, comfortable, cost-efficient and, most importantly, enjoyable to live in throughout winter. If you would like any more information on how to use your propane supply this winter, contact us today.