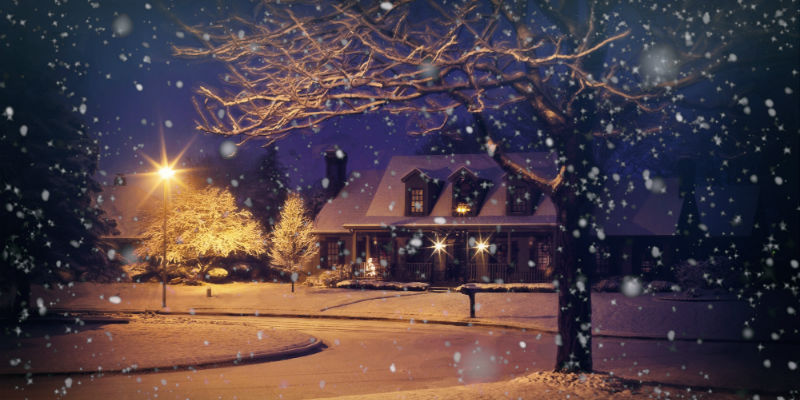 We all have at least one room in our home that's hard to heat up, and doesn't get quite as comfortable in the winter months than the other rooms in our house. Don't worry because there's a solution - propane space heaters.
Technology is constantly evolving and today's propane heaters are more efficient, safer, more cost-effective and environmentally friendly than ever before, especially when compared to conventional fuels such as electricity and gas.
A propane space heater can transform your underused rooms, such as your basement, into a warm space that has easy-to-adjust heat. With the addition of a consistent temperature, your underused rooms can transform into the ideal winter hangout.
What are the benefits of using a propane space heater?
Space heaters are an effective solution for smaller areas, however, unlike space heaters that use traditional fuel sources, propane heaters can heat both smaller and larger rooms. They also come in different styles, including wall or direct vent heaters.
Both varieties of propane heaters come with a range of benefits. Budget Propane Ontario has listed the top three benefits here:
1- Energy efficiency
When compared to other space heaters like oil-furnaces or electric heat pumps, propane heating is much more efficient. Propane furnaces for example, typically have efficiency ratings at 90% or above. Appliances and furnaces that run on propane also have a longer life span, making them a more efficient, long-term choice.
2 - Cost savings
Your central heating will make up the vast majority of your monthly energy bills. If you don't want to replace your electric or gas heater with a propane tank, then you can still save money by using propane as a supplementary heat.
Homeowners can turn their thermostats down and use propane propane space heaters, to heat a specific room that they want to keep warm.
3 - Clean-burning fuel
If you are conscious about making a positive impact on the earth, then propane is definitely the fuel choice for you. Since it is a light, simple hydrocarbon, it is one of the cleanest burning fossil fuels.  Propane is also non-toxic, meaning that is not harmful to soil or water and will not endanger the environment. 
As an Environmental Protection Agency (EPA)-approved clean alternative fuel, propane offers lower greenhouse gas emissions than many other energy options without compromising its performance as a successful source of heating space.
Is a propane space heater safe?
Propane is one of the safest energy sources on the market, but, as with all fuels, it's important to learn about safety measures in the case of a rare leak or emergency. Thankfully, propane leaks are easy to detect due to the strong pungent smell that imitates the scent of rotten eggs.
If for some reason the worse case scenario happens and you do not detect your propane appliance leaking then you'll be glad to know that propane won't ignite when combined with air unless the source of air reaches at least 940 degrees Fahrenheit.
When compared to gasoline, which will ignite when the source of ignition is just 430 to 500 degrees, there is an incredibly low chance that a propane leak will cause a fire. Even so, we recommend you have an expert inspect your propane appliances regularly to ensure they are in good working order.
Want to learn more about propane and how it can benefit you? Contact Budget Propane Ontario today for more information.