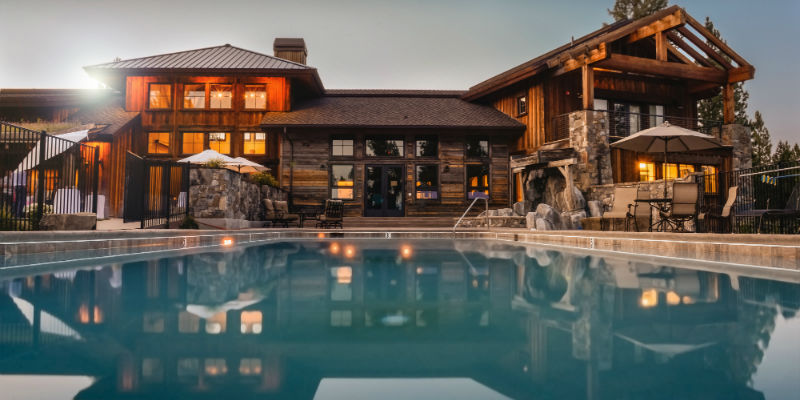 Believe it or not, summer in Ontario, Canada, is almost here and that means you have probably already started thinking about the ways you can make the most of your summer before the snow hits again.
Taking advantage of your backyard will be high on the list. Did you know that propane can help you achieve that whilst also helping you save money?
Propane is cheaper, safer and a far more eco-friendly alternative to conventional gas and electric energy, and it can be used for a wide variety of applications in your backyard to make your summer one to remember.
Propane can heat your swimming pool, power your barbeque, light your fire pit and much more. Budget Propane Ontario has created a list of the six tops ways that you can use propane in your backyard this year to create an incredible outdoor living space:
1 - Better tasting food
Barbeques are often the appliance that first comes to mind when someone mentions propane, and for good reason. Propane produces less smoke and therefore doesn't transfer flavours to your food in the way that a charcoal grill does.
Not only that, but propane barbecues are faster to heat up, more convenient to use, require less clean up and are significantly more efficient than their alternatives. Propane's ability to offer instant heat and complete heat control means you'll be able to easily monitor your barbecue heat depending on how well your food is cooking.
2 - Set the mood
Simple touches such as propane-powered lighting will transform your backyard from an enjoyable place to sit, to an extremely comfortable area that you'll struggle to leave - whether with friends, your family or enjoying some quiet time on your own.
3 - Take a dip
There's no better way to enjoy a summer day or evening than taking a dip in your backyard swimming pool or relaxing in a hot tub. Propane water heaters can heat your swimming pool or hot tub in a matter of hours - and sometimes only minutes.
Not only is this much faster than conventional electric options, but it's also significantly more cost-effective and efficient. The speed and energy savings offered by propane water heaters are ideal for those who don't want to leave their water heater on 24/7.
4 - Sit outside even during those cooler nights
Just because it's summer doesn't mean the weather will allow you to enjoy your backyard every single night. However, with a propane fire pit or an outdoor space heater you'll be able to enjoy your outdoor space even throughout those cooler nights.
Propane fire pits and space heaters come in a variety of designs and sizes to match the design of your house and patio, and will keep you and your family warm when you sit outside during cooler summer evenings.
5 - Save money for more exciting adventures
While changing your mower won't be at the top of your exciting summer backyard additions list, it will help you save a significant amount of money that you can use on things you actually want to spend your hard-earned money on.
Propane-powered mowers and other gardening appliances will help you to increase motor efficiency and save money in the long run.
6 - You will add value to your home
Want to know the best thing? If you renovate your backyard with these propane appliances not only will you have a better quality of life and enjoy your summer significantly more, you'll also be adding value to your home if you are looking to sell it at some point further down the line.
For more information about propane applications or to find a propane supplier in Ontario, Canada, contact the Budget Propane Ontario team of experts today. We would be more than happy to help with any of your propane-related questions.