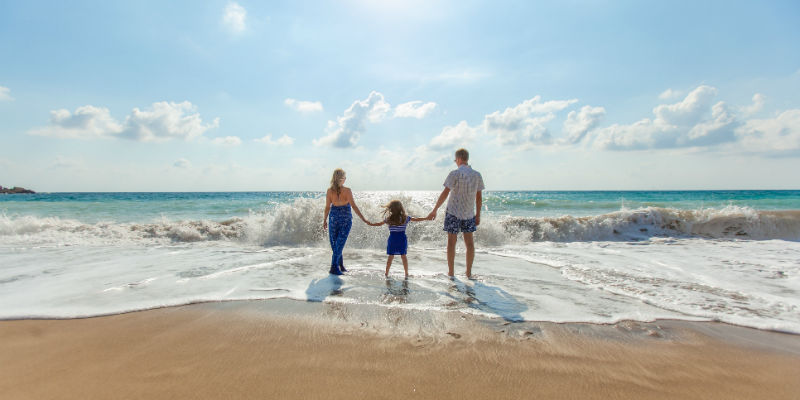 We have one more week to go until August and time is running out for you to take that summer vacation you deserve. The children will soon be going back to school, the weather will be getting cooler and you'll be hunkering down for a few months in your house to stay warm.
If you're heading out on a summer vacation before that all happens, then you'll be getting a well-deserved rest. However, there are some things you'll need to prepare before you leave, including planning your travel itinerary, purchasing travel insurance and packing your suitcase.
Not only that, but you should also take some simple steps to prepare your home for your absence - and it's important you don't forget about those energy bills! Budget Propane Ontario has listed five key tips that will ensure you save energy and enjoy cost savings while you are away.
1 - Unplug your electrical devices
There really is no need for your electronic equipment to be running while you're away, even if they are in standby mode. This is particularly true for any appliances that use a clock or have a light on them.
Appliances will use energy when they are plugged in, regardless of wherever you are using them or not. In fact, households which don't unplug appliances are often the ones that complain of "energy leaks".
Ensure you unplug appliances such as:
TVs
DVD players
Cable boxes
Laptops
Printers
Toaster ovens
Coffee makers
Chargers
2 - Turn off your water heater
The cost of heating water is estimated to be around 20 per cent of your household's entire budget, so if you aren't at home there's really no point keeping your water heater on. You can turn your propane water heater off so it's not keeping water warm when you don't need it, or some water heaters have a vacation mode that save your energy bills while you are away.
Alternatively, you could also turn the temperature control of your propane water heater to between 10 and 21 degrees celsius - which will step the water heater from heating above room temperature.
3 - Put lights on a timer
To ensure your house is safe from theft while you are gone, it's important to give the impression that someone is still inside. However, that doesn't mean you should leave a number of lights on inside your home.
Instead, you should put a few lamps around the house on a timer. That way you'll give off the impression that someone is still inside the house, while also ensuring you aren't wasting energy by constantly keeping the lights on throughout the day.
4 - Do not empty your refrigerator
While it may be tempting to completely empty your refrigerator so you can start from a clean slate when you return from your vacation, a full refrigerator is actually more efficient than a half-empty one.
If you really want to ensure your fridge is running as efficiently as possible, then make sure that any empty spaces are filled with full water bottles. This will ensure there are no gaps where cold air can escape.
5 -Turn your air conditioning unit off
There's really no need for you to keep your house cool while you're away, so you should either turn your air conditioning unit off or turn the thermostat down. If you're worried about getting back to a warm house then look for a smart thermostat, which will allow you to remotely change the temperature when you're on your way back home.
Looking for more advice on how to save energy and cut those monthly bills down in your home, as well as find out more about the benefits of propane? Contact Budget Propane Ontario today. We would be more than happy to answer any questions you have.