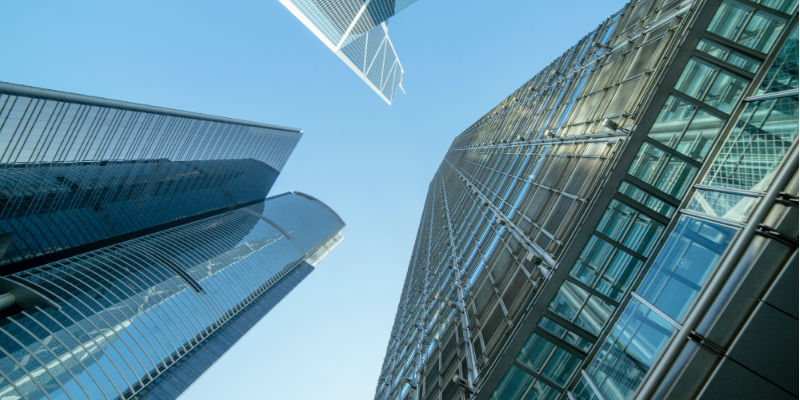 Are you the owner of a large commercial building? If so, it's probably true that you are tired of paying the expensive heating and electrical bills that come with it - have you considered switching to propane?
Propane is one of the most efficient, cost-effective and reliable sources of fuel on the market and, as a result, this can help your business save money while also creating a more comfortable atmosphere for those who work within your building.
Budget Propane Ontario has listed five of the key benefits that your commercial building could realize through the use of propane:
1 - Propane is more efficient
Looking to save money and add to your business's bottom line? Propane is one of the most efficient and cost-effective energy sources on the market. Your business can save money by using propane to heat water, heat your building and power your appliances.
Compared to conventional electric and gas heating systems, for example, propane is significantly more efficient. Propane furnaces have an energy rating of typically 90% or above, compared to the 60% efficiency of an oil-fuelled furnace.
2 - Propane is the safer choice
The safety of those within your building should be top of mind, especially when considering you are liable for their wealthfare. Natural gas and electricity are the most popular sources of energy to power commercial buildings, but they are both highly flammable and are the cause of many fires.
Propane, on the other hand, is one of the safest fuels on the market. Due to its characteristics and the regulations applied to it, propane is far safer than alternatives such as gasoline, diesel and compressed natural gas.
Propane tanks are around 20 times more puncture-resistant than tanks filled with ethanol, methanol or gasoline. Even if propane was to leak from a tank, it is easy to detect due to its pungent smell of rotten eggs.
Add to that the fact that propane tanks won't ignite when combined with air unless the source of air reaches at least 940 degrees Fahrenheit - compared to gasoline which ignites at 430 to 500 degrees Fahrenheit - and it's clear why propane is known as one of the safest sources of energy.
3 - Your propane appliances will last longer
Propane items generally cost more at the time of installation, but that's because propane furnaces and appliances last around 5-10 years longer than electric and oil versions.
The price of propane is also cheaper than oil and electricity. When you factor this in with the costs of installing and maintaining your equipment and its average lifespan, propane proves to be the less expensive option.
It is believed that propane is around 30% less expensive than electricity and 25% less expensive than oil. If your business takes a long-term approach, then the savings that come with propane are a no-brainer.
4 - Your customers will know that you care
Anything that can give your company the competitive edge will put your business ahead of your competition, and there's no better way to do this than positioning yourself as an environmentally-friendly business.
In recent years there has been a significant rise in the number of environmentally-friendly businesses, and there's one main reason for this - because it's what consumers want from the companies they invest in.
Businesses which wish to keep their customers satisfied in 2019 must transition into 'green companies', and propane is the perfect way to do this.
Propane is a clean burning fuel source with many air quality advantages. Propane is classified as being a LPG (liquefied petroleum gas), a combustible hydrocarbon fuel and is one of the lightest, simplest hydrocarbons in existence.
Unlike the burning of fossil fuels such as coal, natural gas, and nuclear, propane emits virtually no soot, as well as low carbon monoxide, hydrocarbons, and oxides of nitrogen. In other words, propane is significantly more environmentally-friendly than most other sources of energy.
5 - Propane is more reliable
The weather here in Ontario is incredibly unpredictable. Whether it was caused by a snow storm in the winter, a rain downpour in the spring or a hurricane in the summer - when was the last time that your business had a power outage?
Most businesses experience power outages several times each year, and they can be absolutely devastating to your bottom line. Thankfully, with propane, your business will never lose power again.
Your propane tank will still deliver power even when your electricity is down, meaning you can keep heating your building and water, as well as powering your appliances and everything else you need to keep your business running while everyone else is closing down.
Want to learn more about the benefits of propane fuel for your commercial business? Contact our team of experts today for more information.