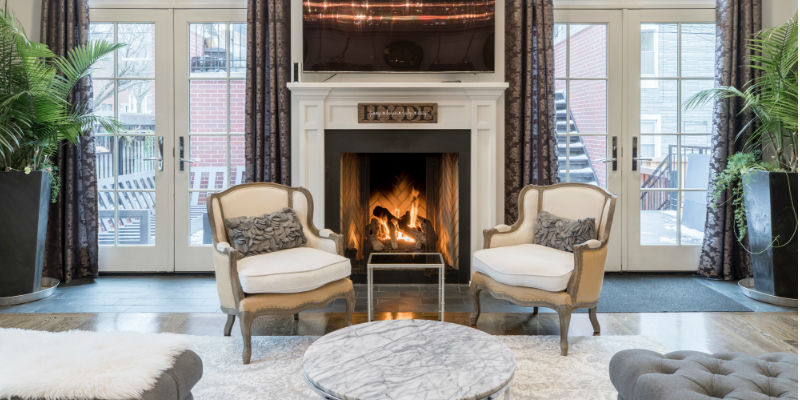 There is a range of benefits that your residential home will receive from using propane. That's because it's a cost-effective, safe and efficient way to keep your home warm and power your appliances.
By using propane, your household will be able to save a significant amount of money on its monthly utility bills, reduce its carbon footprint, and have access to one of the most versatile alternative energy sources in the world.
However, to access these benefits it's important that you choose the right propane supplier. That's why Budget Propane Ontario has created a list of five essential qualities you should look out for when choosing your propane supplier:
1 - They offer fair prices, both short and long-term
One of the most important aspects of finding the right propane supplier for your household is cost. You'll want to find a propane supplier that has the right pricing plan for you, whether that's short or long-term.
Since the price of propane can vary from day to day and location to location, it's not the best idea to simply go with the cheapest option. This price could soon change and be more expensive than a previous supplier you were looking at.
Instead, look at the propane supplier's payment options and other charges. For example, do they have an installation fee? Do they have termination charges? Do they have a minimum monthly purchase requirement? These fees and recurring charges will all add up and make more of a difference than the actual price of the propane itself.
2 - Flexible delivery options
The second most important aspect of choosing your propane supplier is making sure they have flexible delivery options. Make sure your chosen supplier has a delivery option that works for you.
Potential delivery options could include:
Automatic delivery - Through tank monitor reading, your propane supplier will automatically refill your propane tank when it begins to get low.
Timed delivery - With this option, you can select different times across the calendar year to receive propane deliveries.
Will call delivery - You will only receive propane deliveries when you call your supplier for more propane.
Fall delivery - All propane deliveries are suspended until the fall, when you'll probably use more propane than in the spring and summer months.
3 - Excellent customer service
Whether you are in desperate need for some last-minute propane, you have an issue with your propane order or you are experiencing an issue with your propane tank, then you'll want to speak with your propane supplier straight away.
Before choosing a propane supplier, make sure you are comfortable with their service hours and make sure they have an emergency phone service just in case you need any urgent help or a last-minute delivery.
Your chosen propane supplier should work with your personal schedule, otherwise, it will soon become an inconvenience for you. Not only that but since you'll be communicating with them often, they should also be incredibly friendly and helpful.
4 - Certified and qualified
Companies in the propane industry must meet a wide range of regulations and laws. In fact, the storage, transportation, handling and use of propane is regulated by a variety of acts and regulations within Federal, Provincial, and Territorial jurisdictions in Canada.
It's important that you make sure your propane supplier takes these regulations seriously, and that they are qualified to supply, install and maintain the propane appliances that they provide your household.
5 - Great customer reviews
Are you still unsure whether the propane supplier you're considering is the right fit for you? Then why not check out the company's customer reviews. Great customer reviews are a good sign that a propane supplier is meeting their customer's expectations.
Ready to make the switch to propane? Contact Budget Propane Ontario's team of experts today, and find out how propane can benefit your household.