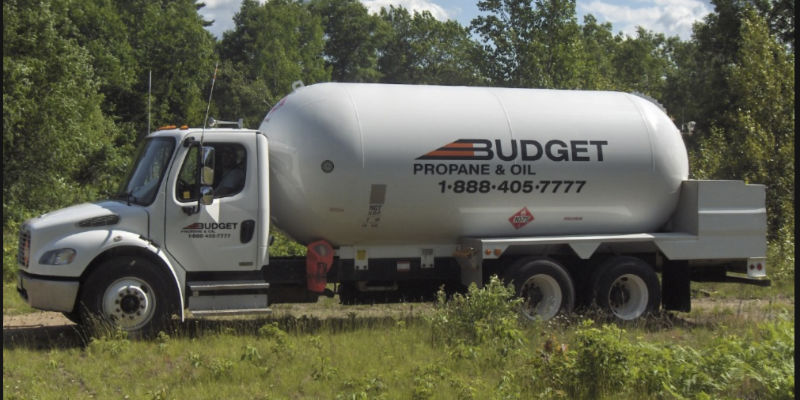 Has winter and the cold temperatures left you feeling concerned about how much propane heating fuel you have left in your tank? If the answer is yes, have you ever considered upgrading to automated propane delivery?
Life is busy and your propane levels are the last thing you need to be worrying about. Thankfully, Budget Propane Ontario has your back with our automatic propane delivery service.
By installing one of Budget Propane's Tank Monitors onto your propane tank, you will always have a sufficient supply of propane to heat your home and keep your appliances running.
The smart tank monitor works by alerting us when your propane levels are low, which allows us to come and refill your tanks. The monitor will not just alert us, it will also alert you with weekly notifications about the current level of your propane tank via email or text.
Automated delivery comes with a range of benefits, Budget Propane Ontario has listed three of the most important ones here:
1 - Peace-of-mind
Our daily lives are busy, and sometimes they can be stressful. The last thing you want to be worrying about is how much fuel you have left in your propane tank and whether you are going to be able to heat your home and cook your food after you finish work.
With automatic delivery those worries will disappear. As soon as your propane levels are low we will come and fill up your tank, with no need for you to contact us. It's a seamless experience that means you'll never have to worry about your propane levels again.
2 - Great value
Automatic delivery is an easy-to-use subscription-based service model, and we will not charge you for the installation of the tank monitoring system. You will also receive battery replacements at no additional cost, and your first year monitoring is free. There's nothing to lose.
Best of all, Propane tank monitoring will help you save money by optimizing the number of deliveries you receive.
3 - Constant propane supply
Never again will you run out of propane. This is particularly important in the winter months when the temperatures are cold and deliveries can take longer than expected because of the snow and icy conditions.
Automatic delivery doesn't quite work for you? No problem, Budget Propane Ontario offers various delivery options to suit the unique needs of our clients. Other delivery options include:
Timed delivery - This delivery option allows you to choose specific dates and times throughout the calendar year for propane delivery.
Will call delivery - Budget Propane only delivers to your home when you call us. For this we require a minimum of seven days notice, so make sure your propane tank never goes below 20%.
Fall delivery - With the fall delivery option your propane delivery is suspended during summer, unless you call for an additional delivery. Then, once fall comes around, your delivery status will change back to automatic.
Non-winter access delivery - It's possible that your home does not have winter access. With this delivery option we will ensure your tank is full in November, but we cannot promise delivery during the winter months. We will be back in spring to fill it up again.
If you have any further questions about our delivery options, want to find out which one works best for you or simply want to place an order, our team is more than happy to help. Contact us today for more information.