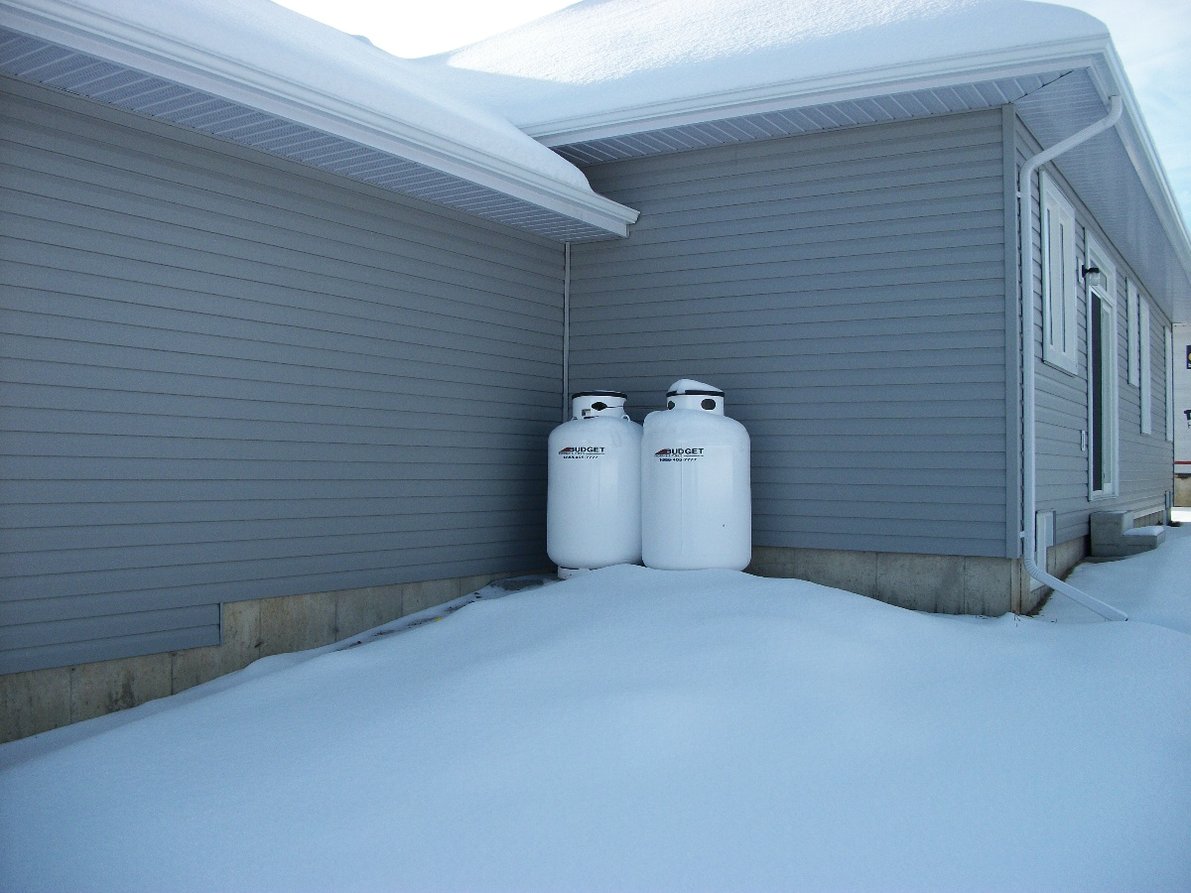 Winter can be a beautiful time of year, the trees are glistening with snow and our northern Ontario terrain allows us to enjoy what winter has to offer. However, this winter, we have already experienced record freezing temperatures, which isn't so great. With this in mind, it is extremely crucial to ensure that you have a sufficient propane supply that is able to keep up with the heat that you need your appliances to supply you during these chilling times.
At Budget Propane, we want all of our customers to remain warm, cozy, and comfortable in their homes. In order for this to happen we ask that we all work together. We are kindly asking all propane customers to...
Monitor your propane tank levels closely - Contact us by email or phone if the tank level drops below 25%. This time of year we are experiencing a very high volume of calls, therefore the best method is to register to access your account on our website and request a delivery.
If you own a second property operating on propane, please ensure someone is routinely checking in on the property and propane tank levels. We have drivers working around the clock to ensure that our customers are staying warm.
To help keep our drivers safe, we ask that customers:
Keep an eye on the conditions around your property. If you have received a snow fall before our driver arrives for a delivery, kindly clear a path from your driveway to your propane tank. This will prevent our drivers from getting stuck in any snow banks.
Please lay salt or sand on the pathway if you notice it is icy. We do not want anyone to injure themselves.
Keep your propane tank clean and clear of snow and ice-build up, as well as the surrounding area of the tank.
It is important that these safety measures are in place and followed – Our main goal is that everyone stays warm and receives their propane deliveries, but we also have a large focus on the safety of our employees and customers.
If you think you are in need of a propane refill, please follow the instructions above and register to access your account on our website, and request a delivery.


For more information about our Automatic Deliver Program or if you have any questions about our other delivery services or products call Budget Propane Ontario at 1 888 405.7777 . We offer affordable propane solutions for home, business, and industrial use and Smart Tank remote-monitoring technology to save you time and money.