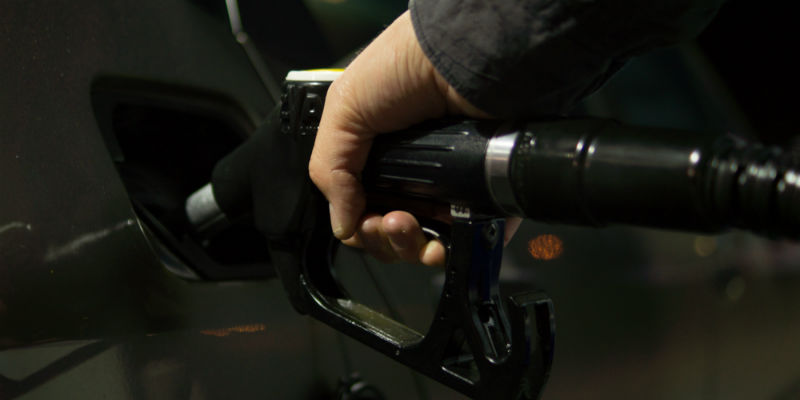 When you think of propane the first things that come to mind include barbecues, portable stoves, water heaters and furnaces. But did you know, propane is actually Canada's most popular source of alternative fuel for vehicles?
Propane is a form of liquefied petroleum gas (LPG), and it is a safe, clean-burning, efficient and cost-effective energy source that can be used for a wide range of appliances. Not only that, but propane has a low environmental impact that makes it an incredibly environmentally-friendly fuel source.
In fact, propane has a number of economic and environmental advantages over traditional vehicle fuels such as gasoline and diesel. That's why there are a large number of businesses and organizations across Canada and Ontario that have made the switch to propane vehicle fuel.
Some of those companies include:
UPS;
Canada Post;
FedEx;
Canpar;
London Police;
New Westminster Police;
Airways Transit;
Niagara Airbus;
TransHelp;
City of Prince George;
Air Canada Ground Services;
Many school bus operators, including those in Calgary, Medicine Hat, Regina, Hamilton and Parry Sound;
as well any taxi and limousine operators.
Propane is perfectly suited for school and transit buses, courier vans, police cars, taxis, limos and any other high-mileage vehicles, from light to heavy-duty.
The Canadian Propane Association has listed some of the key reasons why propane is a fantastic alternative fuel for vehicles on its website, and you can read those reasons below:
Reduced cost to operate and maintain
Auto propane costs less than gasoline and diesel
The average Canadian price of auto propane is about 40% less than gasoline and diesel – and over 50% cheaper in some markets.
Auto propane vehicles and fuelling infrastructure are more cost-effective than natural gas
Vehicle conversion costs are typically about half, and refuelling station installation costs are up to 95% less.
Maintenance costs are lower than for gasoline and diesel
Auto propane burns cleaner and experiences significantly less carbon build-up, increasing engine life.
Fewer filter changes required and no diesel exhaust fluid (DEF).
Lower electricity costs – auto propane vehicles can start in temperatures as low as -40 degrees Celsius, removing the need for block heaters that diesel vehicles require in cold weather.
Vehicle conversion costs are quickly absorbed
Due to the low cost of auto propane and more simple maintenance requirements, fleet operators on average can expect a one-year payback on conversion costs.
Cleaner and healthier
Auto propane has a lower carbon footprint than gasoline
Up to 26% less lifecycle greenhouse gas (GHG) emissions.
Up to 18% less carbon dioxide at the point of combustion.
20% less nitrogen oxide at the point of combustion.
Auto propane emits fewer Criteria Air Contaminants
98% less particulate matter than diesel-fueled vehicles.
60% less carbon monoxide compared to gasoline.
Auto propane emits significantly less harmful toxic substances than gasoline
Up to 96% less benzene, acetaldehyde, formaldehyde, and 1,3-butadiene
Auto propane will not contaminate the surrounding environment
Auto propane is non-toxic, lead-free and has virtually no sulphur content – a contributor to acid rain.
If released, auto propane will dissipate into the air and have no lasting impact on water, soil or the atmosphere.
Reliable and high performance
Auto propane vehicles enjoy comparable performance to gasoline and diesel vehicles
Excellent cold start properties – auto propane vehicles can start in temperatures as low as -40 degrees Celsius.
High octane rating – 104+.
Similar vehicle power, range and acceleration to gasoline vehicles.
Many auto propane vehicles offer dual-fuel technology (with gas or diesel), for added convenience.
Modern and safe
Modern auto propane technology fits seamlessly into today's vehicles and has a number of safety features
Technology that precisely regulates fuel delivery through advanced computer control units and direct injection and allows fuel to flow only when the engine is operating.
Auto propane has the lowest flammability range of all alternative motor fuels.
Auto propane engines are 50% quieter than diesel, making school bus rides safer.
Auto propane tanks are 20x more puncture-resistant than gasoline tanks.
Readily available and trusted
Auto propane is easily accessible and transportable across the country; it is a trusted automotive fuel around the world
Auto propane has the largest refuelling infrastructure of any alternative fuel in Canada.
Over 26 million auto propane vehicles worldwide.
Around 50,000 vehicles on the road in Canada.
A mainstream automotive fuel in many countries, such as South Korea, Australia, Italy, Poland and Turkey.
Are you looking for more information about using propane as a vehicle fuel, and want to speak to an expert propane supplier based on Ontario? Contact the Budget Propane Ontario team of experts today, we would be more than happy to help.