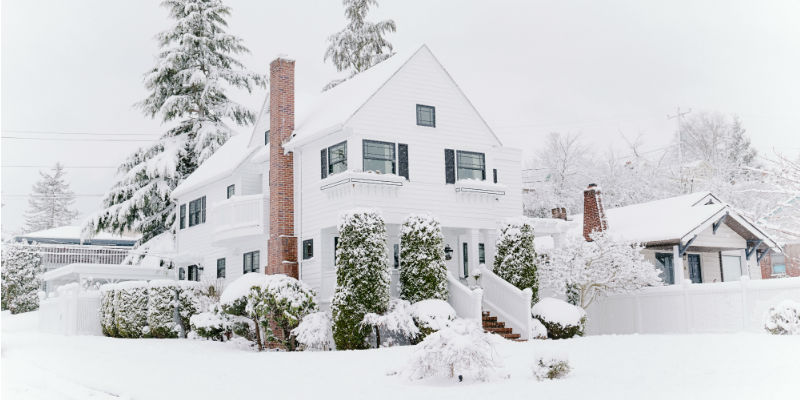 Winter has arrived, which means many are planning a family vacation to somewhere warm and tropical. Some may even spend the whole season down south in Florida to get away from the snow and cold entirely.
Before heading out, you will have to go through a long list of to dos to get your home ready. This will protect your home from damage while it's left unattended.
Protect your pipes with propane
One critical step is to make sure your propane tank is full. This will protect your residence from the risk of bursting pipes, which can not only result in a substantial amount of damage but the denial of coverage by your insurance company if it were to happen.
This is because many insurance policies have a stipulation that makes you responsible for making sure your home heating is running properly, or that pipes be shut off and drained, when your home is left unoccupied.
If your pipes were to burst and you cannot prove that these steps were taken, you may be denied coverage to repair the damages and replace belongings.
Implement smart tank monitoring
While we offer a number of propane delivery options including will call and timed delivery, the best option for keeping your home properly heated and protected from the risk of bursting pipes, while you are away, is automatic delivery.
With automatic delivery, Budget Propane Ontario will deliver propane on a regular basis (when your fuel level gets to around 30%) using state-of-the-art forecasting systems and smart tank monitor readings.
If there will be nobody available to verify your fuel levels, such as a friend or neighbor who has agreed to check on your home while your away, we highly recommend using a tank monitor, especially if you will be travelling for long periods of time (i.e. for snowbirds).
When your propane levels are low, the tank monitor will send us an alert so that we can come and re-fill your tank - ensuring you always have propane to prevent your home's pipes from bursting.
The smart propane tank monitor will also keep you informed about the current level of your propane tank with weekly notifications sent by either text or email. This will give you more peace-of-mind while you're away from home.
Best of all, propane tank monitoring will help you save money by optimizing the number of deliveries you receive.
Want to find out more about smart tank monitoring? Contact Budget Propane Ontario today.