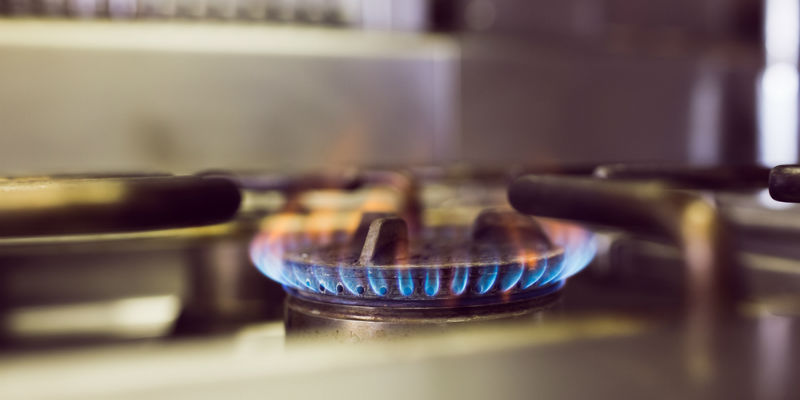 Are you making a decision about a heat source for your new cottage or residential home? Or perhaps you are considering switching from electric heating to propane energy? You'll want to consider initial costs, on-going energy costs, and more.
Here's an infographic from Propane America, that is a handy comparison of a Propane Energy home compared to an all-electric home.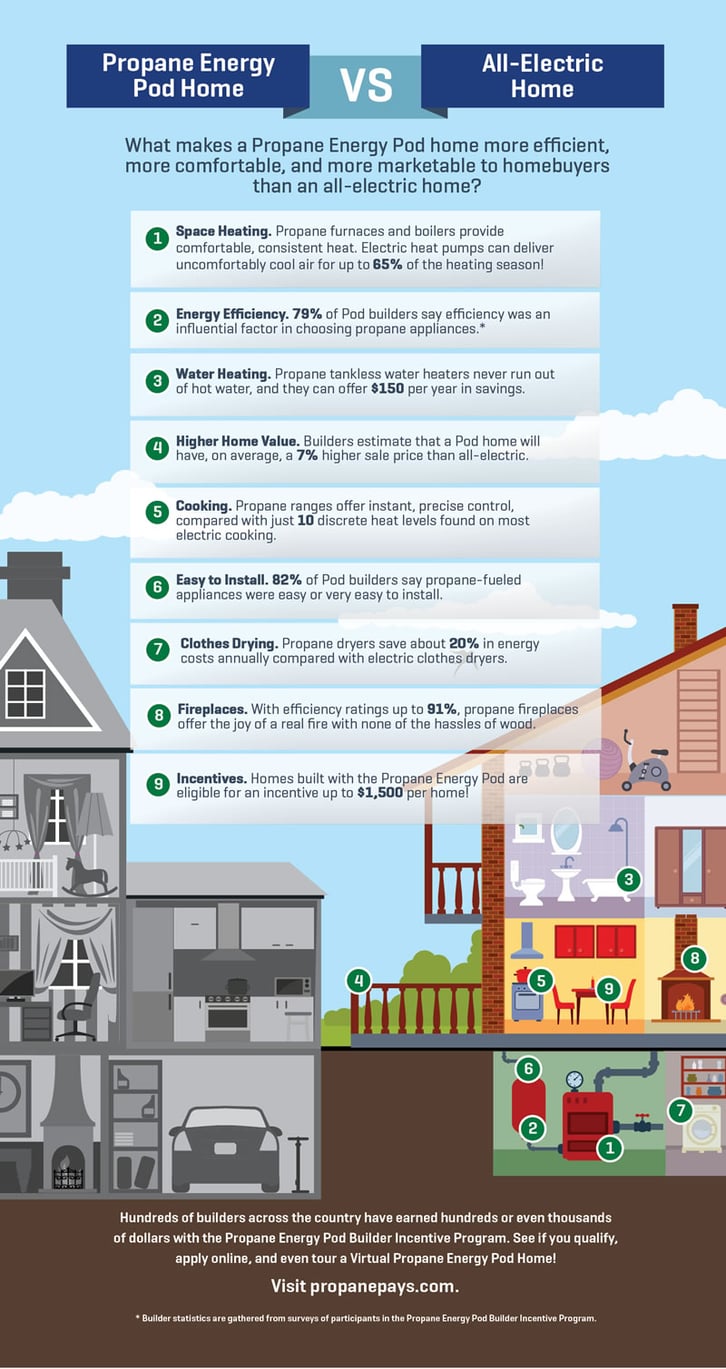 source: https://www.buildwithpropane.com
In summary, here are 8 reasons that you should opt for propane!
1. Space Heating: According to Propane America – electric heat pumps don't provide adequate heating; in fact, they deliver uncomfortably cool air for up to 65% of the cooler season. On the other hand, propane operating furnaces and boilers provide comfortable and consistent heating all season long.
2. Energy Efficiency: 79% of Pod builders, in the United States, say that the efficiency of propane operated homes was a key factor in in choosing propane appliances for newly built homes.
3. Water Heating: Propane operated tankless water heaters offer year round savings and never run out of hot water, unlike the conventional electric water heater.
4. Higher Home Value: Pod Home Builders estimate that the sale price of a Pod home will at least be 7% higher than and all-electric built home
5. Cooking: A propane range offers instant and accurate control of heating levels compared to the 10 heat levels that can be found on most electric powered stove tops
6. Easy to Install: 82% of American Pod builders said that it's easier to install propane-fueled appliances.
7. Drying Clothes: Propane dryers save more on energy costs that the generic electric dryer.
8. Fireplaces: Propane fireplaces are known to have an efficiency rating of 91%, allowing homeowners to enjoy a fireplace with none of the hassles of using real wood logs.
If you are interested in switching to propane, give us a call! We will happily answer any questions you may have and help provide a hassle free propane tank installation. Contact us today to learn more.