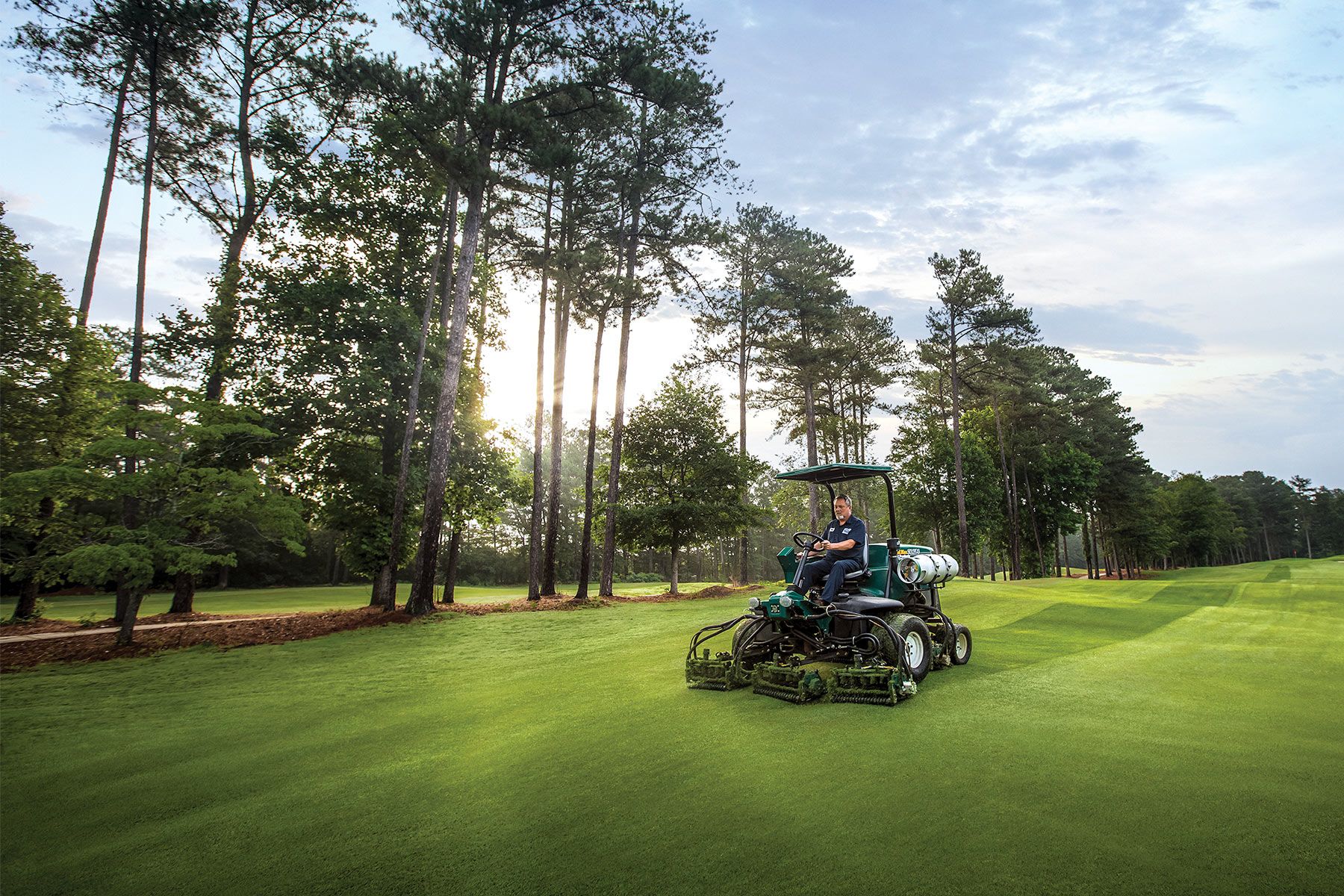 Propane is used for many commercial applications in your community and one of them is golf courses!

Propane offers golf courses cleaner operations, lower costs and top productivity.

Many golf course superintendents are switching over to propane powered golf equipment because of the cleaner performance characteristics of propane energy, lower purchase costs, ease of refuelling, and quieter operation.
Here's some information from The Propane Education and Research Council.
4 Benefits to Using Propane at Golf Courses
✔️ Cleaner Performance: Propane reduces harmful emissions, keeping the environment on golf courses cleaner. A closed-loop fuel system also prevents fuel from leaking and damaging the turf.

✔️ Reduced Costs: Crews that used Propane Equipment on their golf courses for one year reported saving 30-50 percent on fuel.

✔️ Easy Refueling: When you go Propane, you can take advantage of on-site refueling. Your crews simply change out a cylinder on the job and get back to work.

✔️ Quieter Operation: Propane Golf Course Equipment performs noticeably quieter than conventionally fueled equipment, preserving the tranquility of your golf course.

Propane can be used on a golf course to power commercial movers, light-duty & medium duty vehicles, and generators.

A variety of propane equipment is available for golf courses, including reel mowers, fairway mowers, greens mowers, and utility vehicles. Superintendents on small municipal courses and high-end resorts all appreciate propane equipment's cleaner, quieter operation on the green. In the shop, service technicians appreciate not having to deal with ethanol issues and contaminated fuel. Best of all, crews can stay more productive with on-site refueling — they just change out a cylinder and get going.

With a portable propane generator, a turf crew can power up handheld tools like blowers and trimmers with superior efficiency. That's because propane doesn't degrade over time like diesel, costs less for fuel, and operates more quietly than conventional generators.
Here's a video from The Propane Association called, "Responsible Golf Course Maintenance - Propane Can Do That."
Looking to become a Budget Propane customer? We provide bulk LP propane to residential homes and commercial businesses, including construction sites. Contact us today!