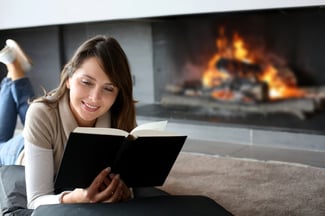 Where has the fall season gone? October flew by and we are already at the end of November. The temperature has already begun to drop and we have even had a couple of snow falls. The question is, are you prepared? When was the last time you had your propane tank refilled? Are you on our Automated Delivery Program in case a refill is needed during the winter season?
These are very important question that need answering before our Canadian winter truly begins.
Being prepared doesn't just ensure that you will have heat for the upcoming months, it also ensures the safety of yourself and your loved ones. Don't get caught during the winter months without any propane. However, if that were the case, Budget Propane always keeps a truck on the road for 24/7 emergency service throughout the winter months in order to aid during an emergency such as this one.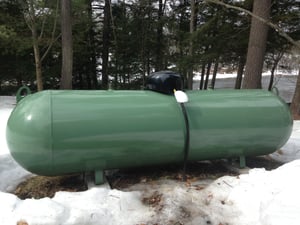 If you are on our Automatic Delivery Program you will have received deliveries on a regular basis. If you are on our Will Call Delivery Program, be prepared and make sure you don't get caught in the cold. Check the gauge located underneath the lid of your propane tank to see how much propane you have left to use. Contact Budget Propane to give a 7 day notice for a refill once the tank level goes below 20%.
A tank monitor would also help in the instance you are running low on propane this winter. Once your tank is at a certain level, the monitor will notify us and we will schedule a delivery.
Regardless, even if you have a sufficient amount to get you through the winter season, it wouldn't hurt to get an inspection and refill from Budget Propane just to be certain that you will not have to worry at all about your heating source during the winter months. It is best to schedule an inspection and delivery before the end of November as Budget Propane will not be able to guarantee deliveries afterwards due to the probable weather conditions.
For more information about our Automatic Deliver Program or if you have any questions about our other delivery services or products call Budget Propane Ontario at 1 888 405.7777 . We offer affordable propane solutions for home, business, and industrial use and Smart Tank remote-monitoring technology to save you time and money.