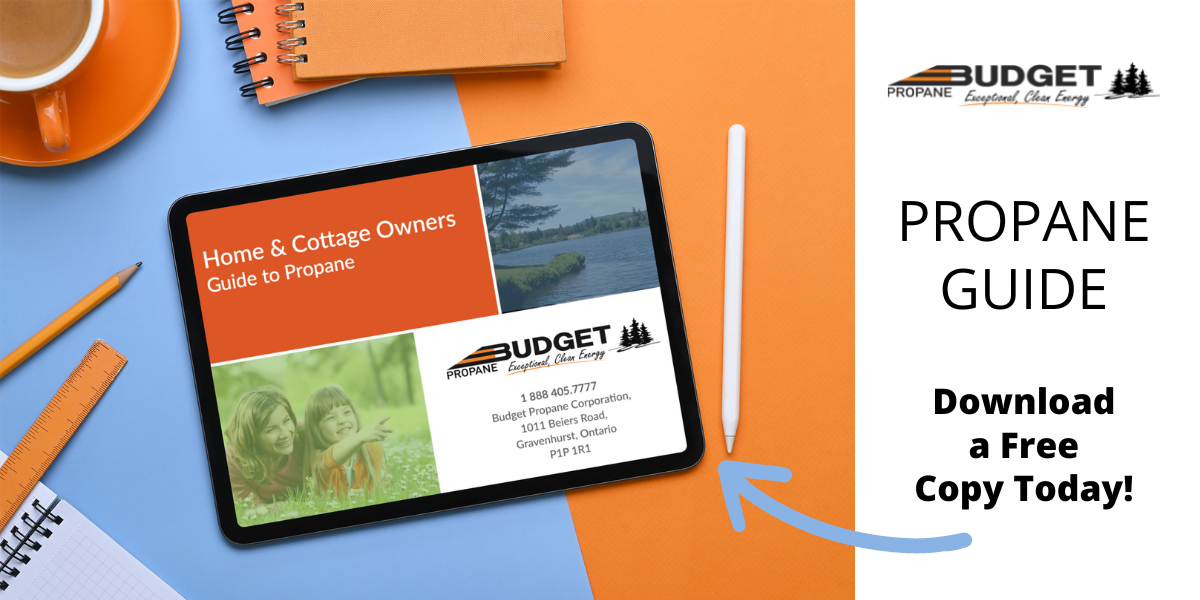 Are you considering propane energy as the fuel source for your home or cottage? There are so many advantages to be aware of. We've put together a guide for home and cottage owners that covers:
Why Choose Propane?
Global Warming and Your Household's Carbon Footprint
Propane Heating and More ...
Switching from Oil to Propane
Switching from Electricity to Propane
Propane Safety Tips for Homeowners
Installation Options & Requirements
Propane is one of the most versatile, cost-effective and environmentally friendly fuel sources in the world, with an abundant supply right here in Canada. It's versatility and portability make it a great choice for both residential and commercial use, and it helps save you money and reduce your home's carbon footprint.

Today more than 48 million households use propane for water and space heating, indoor and outdoor cooking, clothes drying, backup power and more!
Download a copy of the Home & Cottage Owners Guide to Propane.
Budget Propane is a leading supplier of bulk propane for residential use, commercial and construction applications. We supply propane throughout central Ontario! Contact us for a no obligation quote.