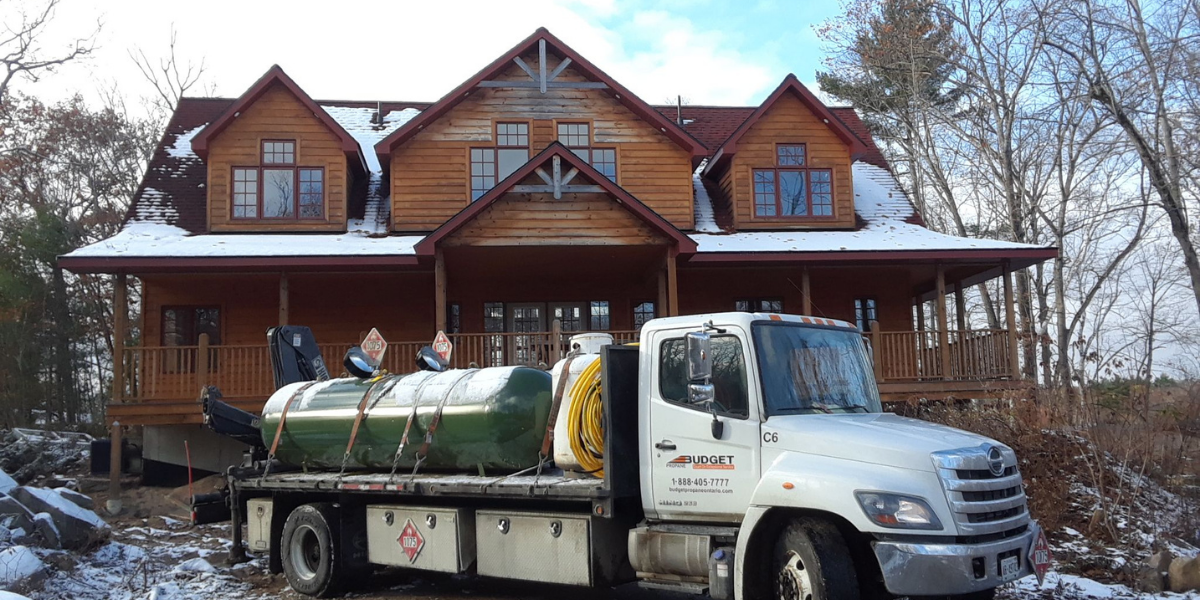 According to real estate news, 2020 saw a trend for homeowners to move out of larger towns and cities and relocate to a rural community. This was partially because of so many companies transitioning to a remote workforce, where all that was needed was a quiet space and an internet connection for office workers to complete their work. Urban homeowners saw an opportunity to pull up stakes and settle into a year-round rural retreat with all the associated benefits of country living.
Housing in rural or even remote areas, is quite different than in cities - especially when it comes to energy.
Many communities in central Ontario, especially smaller villages, do not have access to natural gas and so homes are either heated by electricity, oil, or propane.
Home buyers often calculate into the purchase price how much it would cost to renovate and upgrade a property to forced air propane with central air conditioning. Cost savings, efficiency, and environmental benefits are often cited as the reason for the preference for propane.
If you are new to propane as an energy source for your home, we've put together some helpful information in the form of a complimentary downloadable guide (PDF).
The guide explains everything you need to know about propane – from how it's made and how it can be used, to the environmental benefits of using propane and safety tips for homeowners.
Why Choose Propane?
Global Warming and Your Household's Carbon Footprint
Propane Heating and More ...
Switching from Oil to Propane
Switching from Electricity to Propane
Propane Safety Tips for Homeowners
Installation Options & Requirements
We're please to make this available to you. If you have any questions about the benefits of propane or how to become a Budget Propane customer, contact us or give us a call at 1-888-405-7777.
Budget Propane Corp. is a leading supplier of propane fuel across Central Ontario, Including: Huntsville, Parry Sound, Orillia, Bala, Bracebridge, Gravenhurst, Midland, Barrie, Alliston, Uxbridge and all the communities in between.