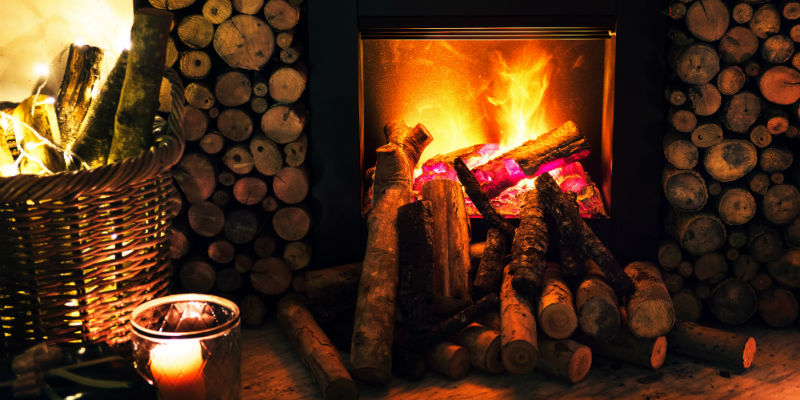 With winter and it's freezing temperatures upon us, many homes across Ontario will be heating their homes with heating equipment such as furnaces, space heaters, fireplaces and various other options.
However, did you know that heating equipment is a common household hazard and can start a fire within your home if important safety steps are not followed.
That's why it's important to make sure that everyone inside your home is educated on household hazards, so that you can all work together to ensure your house is a safe and comfortable place to live.
Propane has grown in popularity in Ontario in recent years, and despite being known as one of the safest energy sources on the market, it still has hazards that both yourself and your family should be aware of.
Thankfully, however, propane leaks are incredibly rare. Even if a leak was to happen, propane vaporizes and dissipates into the air rather than pooling and creating a fire risk.
This cannot be said for all energy sources, however. Heating equipment is one of the leading causes of home fire deaths in the US, according to the National Fire Protection Association (NFPA).
Households must be more vigilant in the winter months, with half of these home heating equipment fires being during the months of December, January, and February. Despite these figures, some simple steps can prevent most heating-related fires from happening.
The NFPA has issued these safety tips to help educate families on the importance of heating safety throughout winter:
Keep anything that can burn at least three feet away from heating equipment, like the furnace, fireplace, wood stove, or portable space heater.
Have a three-foot "kid-free zone" around open fires and space heaters.
Never use your oven to heat your home.
Have a qualified professional install stationary space heating equipment, water heaters or central heating equipment according to the local codes and manufacturer's instructions.
Have heating equipment and chimneys cleaned and inspected every year by a qualified professional.
Remember to turn portable heaters off when leaving the room or going to bed.
Always use the right kind of fuel, specified by the manufacturer, for fuel burning space heaters.
Make sure the fireplace has a sturdy screen to stop sparks from flying into the room. Ashes should be cool before putting them in a metal container. Keep the container a safe distance away from your home.
Test smoke alarms at least once a month.
Winter is a great time of the year, where friends and families come together to join in the seasonal festivities. However, just like any other time of the year, it's important to stay safe.
If you'd like any further information on staying safe this winter, or you would like to ask about our propane supply, please contact Budget Propane Ontario today to learn more.