We're pleased to share our latest Budget Propane Newsletter with you.
It's important to keep the access to your propane tank cleared and safe for our drivers. Download a copy and get winter tips and safety reminders.
We also highlight automatic Tank Monitoring. Is it the right option for you? Find out how it works.
Are you taking advantage of all the Budget Propane online features, like chat, paperless billing, and access to your account information in the secure customer portal? Find out more in our Newsletter.
Click here to get your copy of the Budget Propane Newsletter - Winter 2018-2018.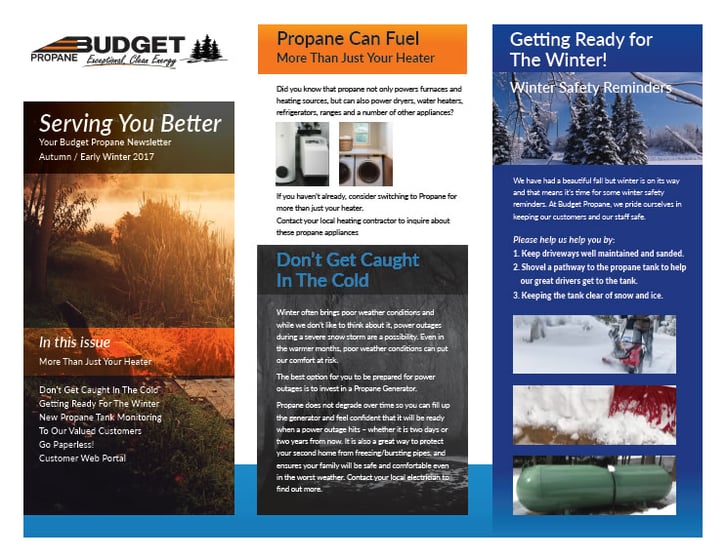 For more information about our Automatic Deliver Program or if you have any questions about our other delivery services or products call Budget Propane Ontario at 1 888 405.7777 . We offer affordable propane solutions for home, business, and industrial use and Smart Tank remote-monitoring technology to save you time and money.