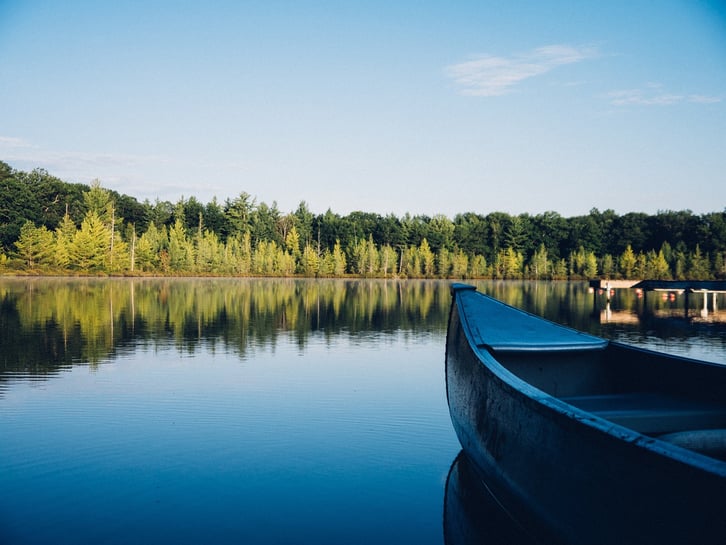 Many families across Ontario are re-evaluating their energy usage and working towards reducing their environmental footprint. This can be especially important to cottage owners, who enjoy year round, the beautiful natural woodlands and lakes in Ontario.
Propane is a fuel that is clean burning and emits close to no air pollutants; it can also be safely and easily transported. It emits 26% less greenhouse gases than gasoline when used in vehicles, 38% lower GHGs than oil in furnaces and 50% less carbon dioxide than a charcoal barbecue.
Reducing air pollutants is important because it negatively affects the quality of living for people, and ecosystems worldwide. Air pollutant problems leads to ground-level ozone, haze, acid rain, asthma, skin and respiratory tract irritation, and cancer.
Propane is a great choice to reduce CO2 emissions. Propane produces virtually no sulphur, 98% less particulate matter than diesel, and 60% less carbon monoxide than gasoline. Propane produces almost zero soot, hydrogen, and oxides of nitrogen, which are the main contributing factors to the production of smog.
A massive benefit to using propane over fuels like oil is the elimination of spills.
Propane eliminates the the possibility of environmental spills because propane doesn't "spill". In the unlikely event that there is a propane leak, propane becomes a vapour that does not contaminate the soil, air, or water, unlike liquid fuels.
Propane is a smart environmental choice when it comes to emissions; it is not a greenhouse gas, therefore having no impact on the environment if prematurely released into the atmosphere prior to combustion.
Propane can play a vital role in preventing climate change. It is a good environmental choice for home and cottage owners, businesses, and even for commercial vehicles.
Budget Propane is a family bulk propane company serving residential, commercial, and construction / industrial businesses in central Ontario. We're propane experts, with decades of experience and qualified application specialists and licensed installers. Need pricing for propane? Contact us today!