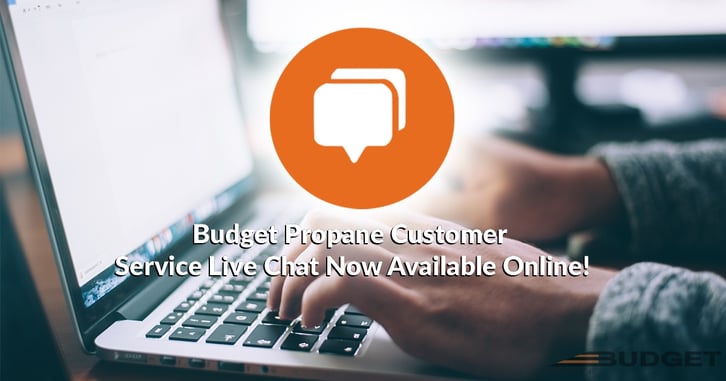 Budget Propane has introduced a new and convenient feature for any of our website users! A live chat window provides all website visitors with the opportunity to chat to a customer service representative, and receive answers to all their questions about Budget Propane's services.
This new interactive feature is easy to access on Budget Propane's website.
The live chat and support tool is the perfect way for businesses like Budget Propane, to reach out and answer questions or engage with customers. Emails and inboxed questions tend to get lost in a multitude of emails, but with this new feature all questions are directly sent to the representative, ensuring a personal response to any potential customers.
If this new live chat feature isn't for you, don't worry! You can always contact Budget Propane by calling: 1-888-405-7777 for customer care, sales or delivery or emailing us at: service@budgetpropane.net for propane service, dispatch@budgetpropane.net for propane delivery or sales@budgetpropane.net for propane sales. Whether it is through live chat, email or calling, we are happy to serve our customers and answer any questions about your account, service or propane.
Budget Propane is a family bulk propane company serving residential, commercial, and construction / industrial businesses in central Ontario. We're propane experts, with decades of experience and qualified application specialists and licensed installers. Need pricing for propane? Contact us today!