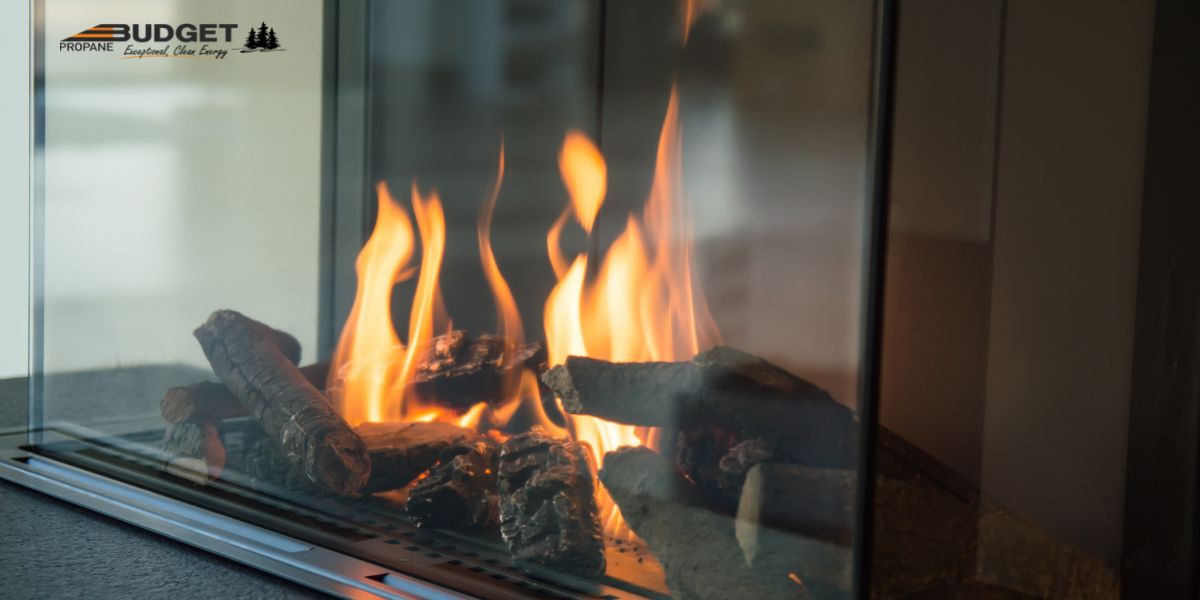 Fireplaces are a great way to add extra heating to your home, and who doesn't like the cozy ambiance of flickering flames and the focal point that a fireplace brings to your home.
Whether your home is already equipped with a fireplace or you are looking to add one to your home before winter, you should consider a propane gas fireplace unit. Propane fireplaces or stoves are a great alternative to regular wood or electric fireplaces and have many added benefits.
But before we get into the benefits, it is important to understand the two types of propane fireplaces – direct vent and vent free.
Direct Vent units draw in outside air to keep the flame burning and exhaust all combustion gases and water vapour released by burning gas. Direct Vent fireplaces do not require a chimney – they can be vented directly through a wall or roof. They are the safest option, but do not heat as well as Vent Free inserts.
Vent Free inserts, on the other hand, have a high efficiency rating because no heat escapes through an exhaust. Check your building code to ensure there are no restrictions on Vent Free heating appliances.
Here's some top benefits of choosing a propane fireplace.
1. There's minimal maintenance
Propane fireplaces don't require the constant adding of different sized logs and after the fire has gone out, you aren't left with the soot which must be cleaned after every use. You also don't have to worry about hauling wood and the mess it leaves behind. It's instant heat and ambiance without the work of a wood stove. And though electric also provides instant ambiance, electric fireplaces do not have real flames.
2. Budget friendly
Although the initial price of a propane fireplace may be higher than alternatives such as electric. The price over the lifetime of a propane fireplace, due to propane being one of the most efficient heating sources, will greatly outweigh the competition.
3. It's efficient
Propane fireplaces can produce five to six times the heating capacity of electric fires. And propane is delivers high efficiency when compared with wood. This adds up to more value for your dollar.
4. It's safe for your family
There is no open flame in a gas fireplace and there is a glass protection to prevent people from sticking their hands in the fireplace. You also don't need to be around and monitor a gas fireplace like a wood burning one, which allows you more freedom and your family more safety.
In addition, wood fireplaces emit fine particulates that can cause health issues, especially those who already have asthma, allergies or other breathing problems. This is not the case for propane which is a clean burning fuel.
5. Quality products
Fireplace inserts and free-standing models utilizing propane are widely available in modern, and traditional styles. Your HVAC home heating store or a retail fireplace store will have many manufacturers and models to select from. Propane stoves or fireplaces are manufactured to the high safety standards required for gas appliances and therefore are top quality and built to last.
6. It's propane
When opting for a propane fireplace you also benefit from everything that makes propane great. From safety to versatility and its environmental friendliness, propane is a great option for any appliance in your home, including your fireplace.
For more information about propane for your home, cottage or business, contact us today! We would be happy to share more information on why you should make the switch to propane.