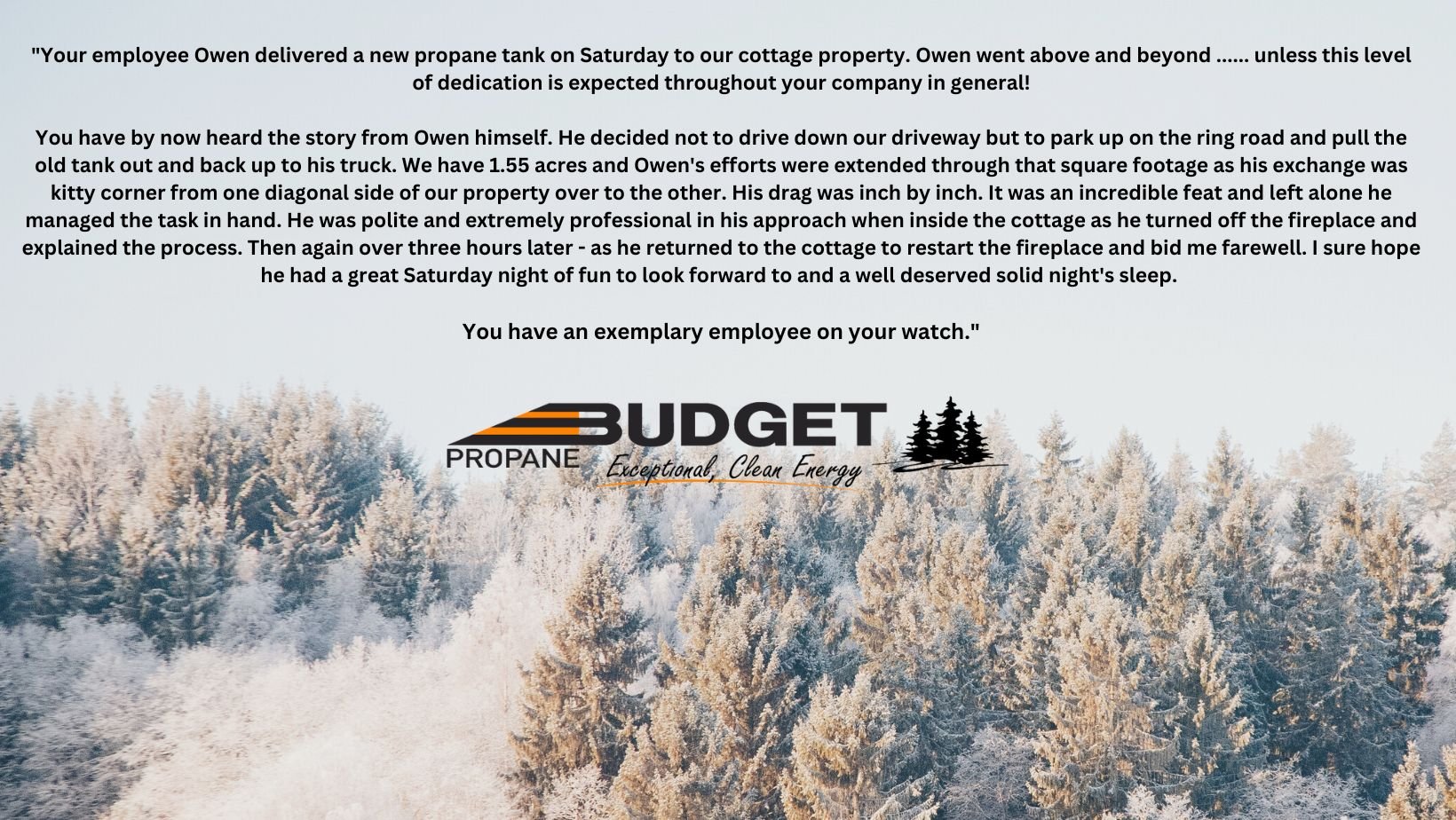 We really appreciate S.J for taking the time to let us know when our employees are going above and beyond. We are very proud of our Budget employees.
⭐⭐⭐⭐⭐
"Your employee Owen delivered a new propane tank on Saturday to our cottage property. Owen went above and beyond ... unless this level of dedication is expected throughout your company in general! You have by now heard the story from Owen himself. He decided not to drive down our driveway but to park up on the ring road and pull the old tank out and back up to his truck. We have 1.55 acres and Owen's efforts were extended through that square footage as his exchange was kitty corner from one diagonal side of our property over to the other. His drag was inch by inch. It was an incredible feat and left alone he managed the task in hand. He was polite and extremely professional in his approach when inside the cottage as he turned off the fireplace and explained the process. Then again over three hours later - as he returned to the cottage to restart the fireplace and bid me farewell. I sure hope he had a great Saturday night of fun to look forward to and a well deserved solid night's sleep.
You have an exemplary employee on your watch."