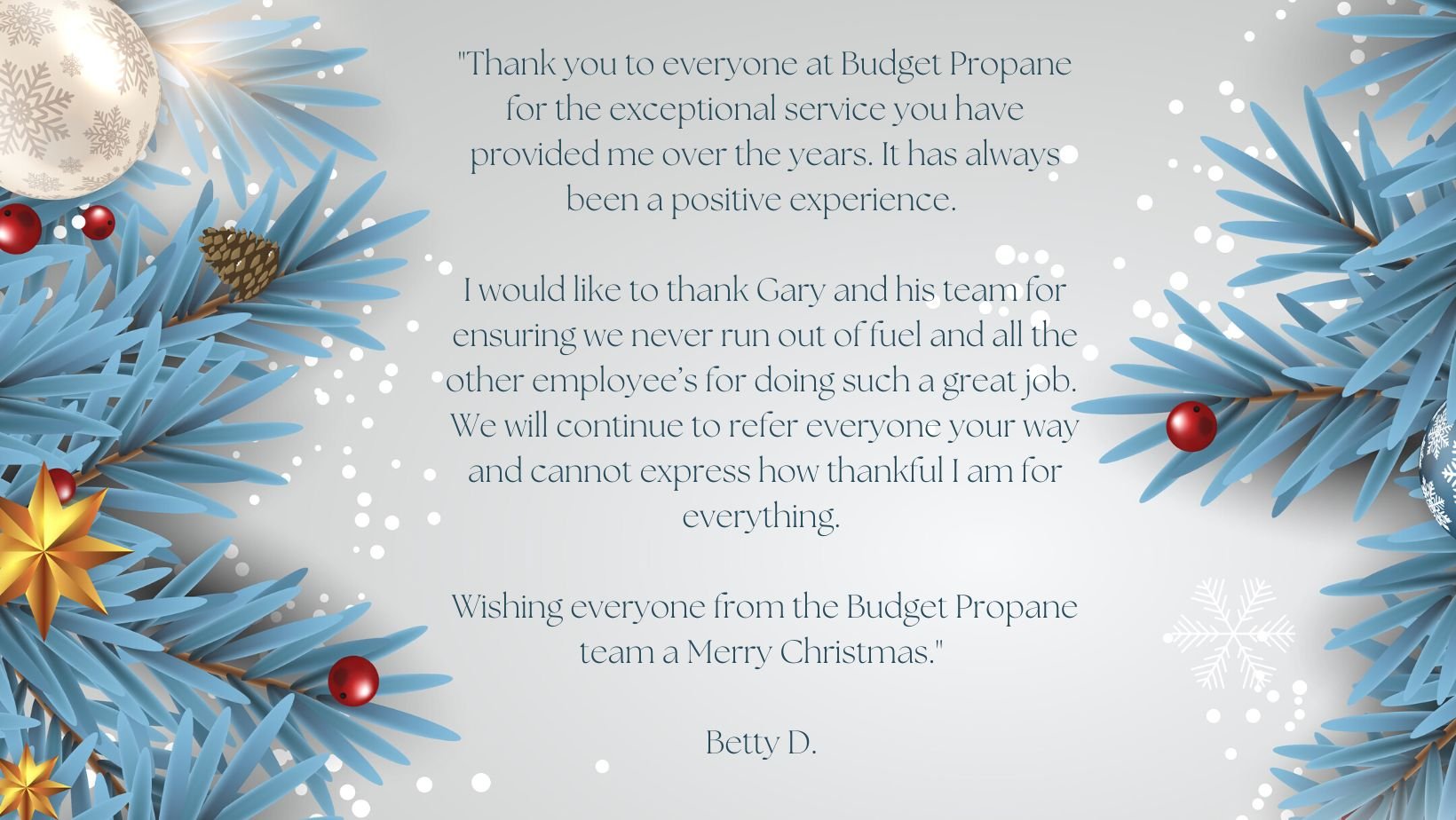 Thank You for the thoughtful holiday card from our loyal Budget customer Betty D. We are so thankful for all of our Budget customers in trusting Budget Propane as your local trusted propane supplier.
Happy Holiday's from all of us at Budget Propane.
⭐⭐⭐⭐⭐
"Thank you to everyone at Budget Propane for the exceptional service you have provided me over the years. It has always been a positive experience.
I would like to thank Gary and his team for ensuring we never run out of fuel and all the other employee's for doing such a great job.
We will continue to refer everyone your way and cannot express how thankful I am for everything.
Wishing everyone from the Budget Propane team a Merry Christmas."
Betty D.
For more customer reviews click here.
Budget Propane is a family owned and operated bulk propane supplier to residential homes and cottages as well as commercial businesses and construction sites throughout central Ontario.