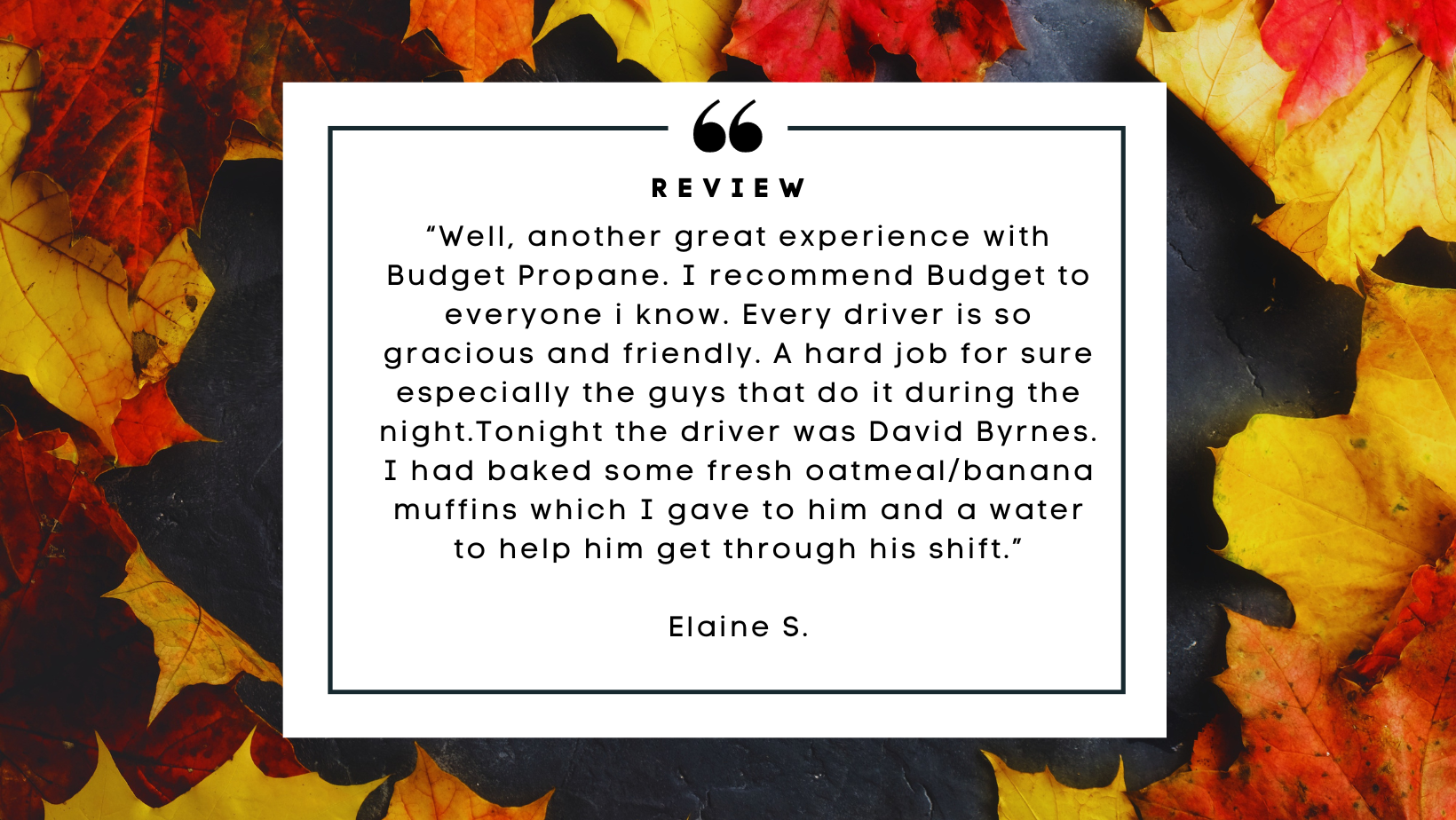 ⭐⭐⭐⭐⭐
"Well, another great experience with Budget Propane. I recommend Budget to everyone i know. Every driver is so gracious and friendly. A hard job for sure especially the guys that do it during the night. Tonight the driver was David Byrnes. I had baked some fresh oatmeal/banana muffins which I gave to him and a water to help him get through his shift." Elaine S.
Thank You to Elaine for your wonderful feedback and review on the great customer service provided by our Budget team drivers. We thank you for choosing Budget Propane as your clean energy supplier.
For more customer reviews click here.
Budget Propane is a family owned and operated bulk propane clean energy supplier to residential homes and cottages as well as commercial businesses and construction sites throughout central Ontario.