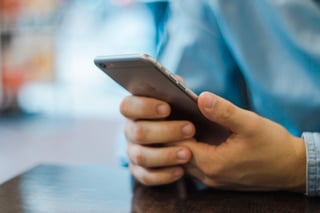 Just last month, we introduced our smart Propane Tank Monitoring Systems that help homeowners automate their propane delivery by offering real-time propane tank levels.
This system not only ensures you get the right amount of propane when you need it, it gives you peace-of-mind and can help increase the amount of money in your wallet, by optimizing your deliveries.
Now, we are happy to tell you about a new program being offered by the Green Ontario Fund that will help increase your cost savings further and add even more convenience to your home.
The GreenON Installation Program is giving home owners, with furnaces and air conditioning units, the opportunity to take advantage of smart technology at no extra cost.
If you own or rent a single detached, semi-detached, townhome or row home, you may be eligible to receive a smart thermostat.
Smart thermostats are a great way for homeowners to manage and optimize their heating and cooling appliances so that their home stays comfortable. Smart thermostats also offer a number of other benefits. They:
learn your schedules and preferences so that they can automate the increase and decrease of your homes temperature
come with companion apps that allow you to monitor your heating/cooling system from anywhere
allow you to control the temperature from virtually anywhere
may send email notifications, depending on the thermostat
help you save on energy
are easy to use
help you monitor and analyze your energy usage
Through the program, you will have the choice of an Ecobee, Honeywell or Nest thermostat.
To find out more, visit the GreenON website!
If you are looking to switch to propane, contact us today. We will not only help you throughout the entire propane installation process, we can also put you in touch with one of our HVAC partners that will help you select and install the heating/cooling appliances you need to optimize your comfort!