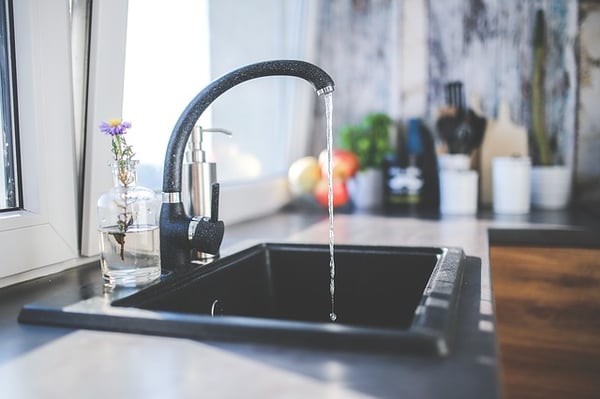 Water heaters are an essential home appliance that affect your lifestyle, but many people don't realize that water heaters account for a large portion of your home's energy bills.
In fact, on average, a water heater accounts for 20 per cent of your home's total energy bill. This is even more significant to homeowners in Ontario, where energy bills cost far more than any other province according to The Globe and Mail. The price of off-peak power in Ontario has skyrocketed 149 per cent over the past decade, with on-peak power up 71 per cent.
This doesn't mean costly bills are inevitable. The type of water heater you choose has a direct impact on not just your energy bill, but also your home's environmental impact, your family's safety, and your home's resale value.
Propane water heaters are an environmentally-friendly and cost-effective option for both your home or your cottage. Budget Propane has compiled six benefits of installing a propane water heater over a conventional electric, oil or natural gas water tank.
You Can Save Money
The price of propane is cheaper than that of traditional oil or electricity. When you factor in the costs of installing and maintaining your equipment and its average life span, propane is around 30 per cent less costly than electricity and around 25 per cent less costly than oil. Propane heaters are less expensive to repair and have have a longer lifespan than conventional water heaters, meaning the long-term cost savings can be significant. Not only will you see a month-on-month reduction on your energy bill, but you will also save on maintenance and replacements.
Improved Efficiency
Propane water heaters heat twice as much water in an hour than electric heaters. This means homeowners will be getting more hot water from a smaller sized tank, reducing the amount of energy it takes to both heat up and store your hot water. Propane furnaces are significantly more efficient than oil-fuelled furnaces, which run at around 60 per cent efficiency. Propane furnaces, on the other hand, typically have an energy rating of 90 per cent or higher.
Propane is Environmentally Friendly
Propane gas is made from the process of refining crude oil and natural gas, and since it's a light hydrocarbon it is one of the cleanest burning fossil fuels in the world. This means the installation of propane will offer a vast number of eco-benefits. It is an Environmental Protection Agency (EPA)-approved clean alternative fuel that offers lower greenhouse gas emissions than both oil and electricity water heating options. Propane is also non-toxic substance, meaning it does not damage the environment.
Convenience
Heaters fuelled by propane on average last around a decade longer than water heating pumps that are fuelled by electricity, meaning less worrying about maintenance and replacing your tank. It's also a highly portable fuel, which can be stored and transported without deteriorating over time. Not only that, but if your electricity is lost in an emergency situation your propane water heater will still work. Propane is a safe and reliable choice that will keep your water heated even when all your other household appliances have lost power.
A Safe Choice
Propane tanks are around 20 times more puncture-resistant than conventional gasoline tanks. As a non-toxic gas, it's extremely difficult to ignite, which removes the risks that come with the use of an electric heater. In the case that your propane tank does leak, then, unlike oil or electric, it will vaporize and dissipate into the air rather than puddle and cause a fire threat. While a fire in any case is fairly rare, you can be even more assured with a propane water heater.
Propane water heaters come with numerous benefits, which directly affect one of the most costly energy bills within your household. Propane is cost-effective, safe and environmentally-friendly, and should be a serious consideration for any home or cottage owner.
Contact Budget Propane
today to learn more about the benefit of installing a propane water heater.